Bikes are one of our prized possessions with which we more often than not build an almost emotional bond. And when bikes are robbed, along with the commercial loss we also find that many times our hearts are broken.
To prevent such heartaches and other quantifiable losses, today high-tech high-security bike locks are being invented by ardent bike lovers and those who have achingly felt the loss of a loved two-wheeler.
This article talks about 5 such high-security bike locks that have the potential of changing the way we manage our bicycle's security.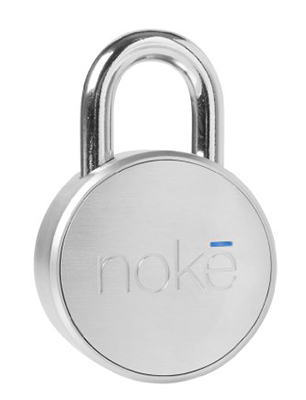 Noke
Noke (derived from the phrase "no key") is a solid smart padlock that has multiple awards to its credit. It has set new standards in the lock market and has gained a reputation for being a game-changer.
To secure bikes, Noke has created a U-Lock leveraging on and integrating the advanced and high-level technologies including in the company's signature padlock.
Made with a near-indestructible hardened steel body, the Noke U-lock is designed to keep your bike almost impervious to any kind of theft.
The Noke U-Lock is engineered for access through a smartphone app downloadable for iOS, Android, and Windows devices. Your Noke U-lock and your phine are connected through wireless bluetooth technology.
Once activated and synced with your phone, when you click on the lock, it automatically searches for a phone with a key that is compatible and unlocks on its own. You do not even need to take out  your phone and dangle/flash it in front of the lock!
While the cumbersome process of having to remember keys/combinations is a great help, sharing your bike is easy too. With a click of a button and a few commands, you can make your friend's phone a compatible key and allow them to use it.
Of course, if your friendship cracks, you hold the power to revoke access too.
The other features of the Noke U-Lock include:
Long-life (lasts for several years between charges) battery

Alarm system that can be armed through a simple "hold" option; it will begin to screech when anyone tries to tamper your bike for more than 3 seconds; the bone-chilling shriek will last an entire 30 seconds which is more than enough to draw attention and/or drive away the thief

History function on the smartphone app giving you details and records of the bike's usage

A customized quick-click code (in case your smartphone is lost or discharged completely)

An optional key farb (in case you do not wish to access via your smartphone)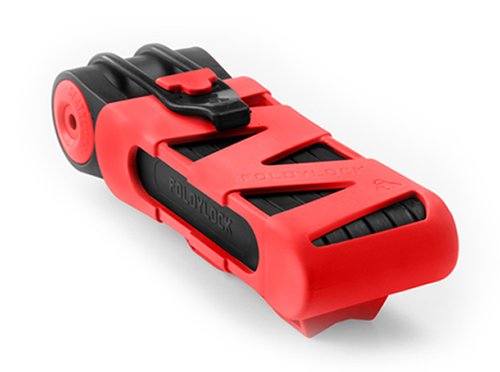 Foldylock chain lock for bikes features an incredibly robust chain of 90 cm length. The lock consists of 6 hardened steel links fitted with anti-drilling rivets and protected with plastic coating for a cool profile and prevention from scratches and rusting.
Just remove the chain the compact packing (that can be easily fixed onto your bicycle bar) and lock and secure your bike to an immobile post with the hardened steel chain.
This amazing bike lock is sure to keep your bike safe and secure as it remains uncuttable even with a 36-inch bolt cutter which can easily cut through light-sized, mid-sized and thicker 13mm chains.
Foldylock has been tested with a bi-metal 8-inch hacksaw too and remains intact. The hacksaw only cuts through the plastic and even after 2 minutes of operation, the hardened steel link cannot be ruptured.
With a 1.75 tonne durability, the hardened steel links have undergone strenuous industrial pressure testing and are capable of withstanding up to 0.7 ton pressure.
It seems that bike the strength of Foldylock is very tough to beat! Definitely good news for your bike.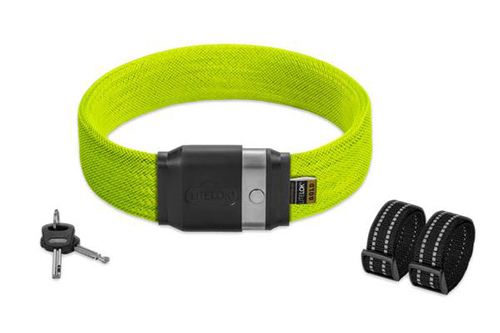 While bikes are getting lighter and more eco-friendly with each new version, bike locks seem to be going backward in time.
The heavy steel chains and links are still considered and believed to be stronger than lighter materials. Litelok has invented something that seems to tear this theory apart.
Litelok, lightweight revolutionary bike locks, are a result of long and arduous years of research and development. They are designed such that layers of novel and innovative light materials are combined to form an extremely strong and nearly unbreakable yet very flexible chain for use as a bike lock.
This lightweight bike lock has undergone rigorous testing under very demanding conditions and has proved its mettle. It is quite difficult to cut it with bolt cutters or break/tear with pressure equipment.
With a gold security rating, Litelok bike lock's flexibility makes it easier for you to secure your bike in some of the most difficult and small places.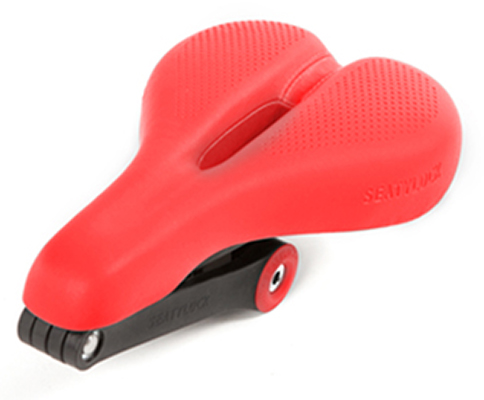 Seatylock is a revolutionary vision to enhance the fun and security aspects of a bike for the urban cyclist. Seatylock, as is evident from the name, is a device that combines the functionalities of a seat and a lock.
The seat of the bike can be easily detached and converted to a lock. When detached, the underside of the seat reveals a 1m long sturdy robust chain which can be attached to any immovable object and then secured to your bike.
Unlocking and reinstalling the seat is as easy as the reverse process. Thus Seatylock offers you an easy-to-use solid bike lock solution.
The burden of carrying a lock around is completely eliminated by this ingenious technology. Seatylock is manufactured using premium materials and in high-standard working environment.
It undergoes rigorous testing to ensure the end product delivers the unique combined functionality without any issues whatsoever.
The device is made with hardened steel links, has anti-drilling cylinder and it is overcoated with plastic ensuring great sturdiness, prevention of rusting and scratching and a cool profile.
Seatylock has two models; Seatylock Tracking and Seatylock Comfort. Each model comes in multiple color options.
Seatylock can be easily installed in any variety of bikes including mountain bikes, city bikes and folding bikes.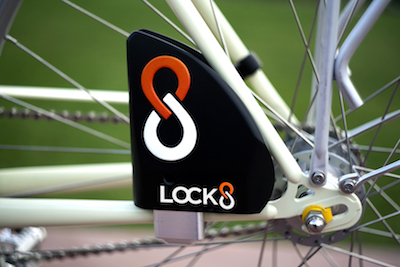 Unhappy and frustrated with losing multiple bikes to thieves? Lock8 could be your bike security solution. Lock8 is designed to overcome challenges of existing bike locks such as heaviness, cumbersome process of locking and unlocking and low value for money.
Lock8 is perhaps the first GPS-tracked, sensor-integrated and keyless bike lock that will help you track and catch the thief. Controlled through a smartphone, Lock8 allows you to secure your bike through a simple swipe of the app.
When any thief tries to touch the bike, a shrieking alarm is triggered and you will receive an alert notification on your mobile instantly allowing you to act immediately.
Lock8 cannot be torched out or cut as the sensory triggers are temperature and pressure controlled resulting in the alarm and alert notification being triggered off.
It also features a "community alarm" option allowing you to let friends and family get notification alert signals so that they can act if you are away. This app allows you to borrow and lend bikes remotely.
The smartphone-powered Lock8 raises the standards of bike security solutions up by a few large notches.
Final Notes
All the 5 great high-security and technology-enabled bike locks have been designed to keep your bike safe from the onslaught of bike thieves.
For the love of your bike, it does make sense to invest in one of these! Do let me know which one you chose.