Swapping out wheels on a car is without the doubt the quickest way to improve its looks, but you should always bear in mind that what you gain in one area, you might lose in another.
Improved looks could have unpredictable steering responses as a downside, and while having a set of hard-to come-by rims may be a form of self-expression, those very same rims may be knock-offs, and therefore dangerous.
However, there are some real advantages to swapping out stock wheels with good quality aftermarket wheels, and in this article we will look at some of the things you must look out for, and what to consider, as well as the possible downside(s) of replacing stock wheels.
There are many things to keep in mind when you swap out wheels, and some issues could have exactly the opposite effect to what was intended, so before you rush out to replace your wheels, be sure to read this article-it could save your life.
Recommended rim brands
Some wheels are better than others, primarily because they were designed and manufactured for very specific applications. For instance, the extreme loads and forces that off-road driving conditions place on a rim will destroy "normal" alloy rims in very short order. Similarly, rims that are able to withstand the very torque-, and brake derived forces developed by supercars are necessarily stronger, heavier, and more robust than rims fitted to more sedate vehicles.
So to help you make the right choice if you are shopping for rims that are several cuts above the competition, we have listed five manufacturers of top-of-the line rims here.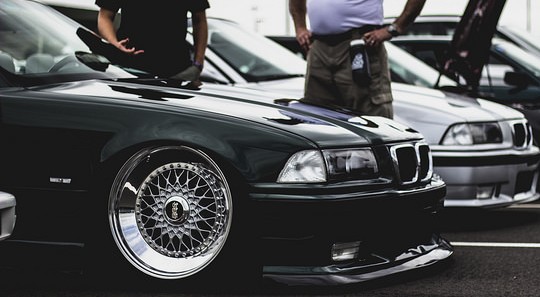 Vossen Wheels
Known as the originators of the "staggered spoke" rim  design, Vossen Wheels is a manufacturer and distributor of alloy wheels that are aimed primarily at the supercar, and high-end sports car markets.
With a distribution network that spans 36 countries, Vossen Wheels supply rims for fitment to Mercedes-Benz, BMW, Lexus, Porsche, Bentley, Land Rover, and many other makes. Moreover, Vossen Wheels uses several different casting and finishing methods to ensure that every wheel that leaves their factory exceeds OEM specifications.
Vossen Wheels offer a shop-by-car function, which means that the wheels you buy will fit your particular vehicle perfectly- every time. All Vossen wheels also carry a five-year warranty against faulty workmanship, and a life-time warranty against structural defects.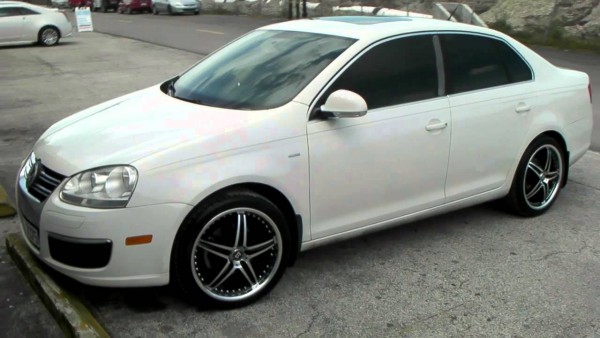 Motegi Racing
Motegi Racing wheels have been described as "The most affordable way to make your car look unaffordable", and with good reason.
Motegi wheels are born on the racetrack, and being a major supporter of several racing series', such as the Pirelli World Challenge, Formula Drift, the IMSA TUDOR United Sports Car Championship, and a variety of FIA-supervised events, Motegi Racing is particularly well placed to produce wheels that perform as well on the street as they do on the race tracks of the world.
Motegi Racing is in constant collaboration with the technical teams of almost all major motor sport disciplines to design and produce wheels that combine cutting-edge technology and style. The best part of all this is that Motegi Wheels are available from their online store, where you can browse, and purchase, your dream wheels on a "search-by-car" basis.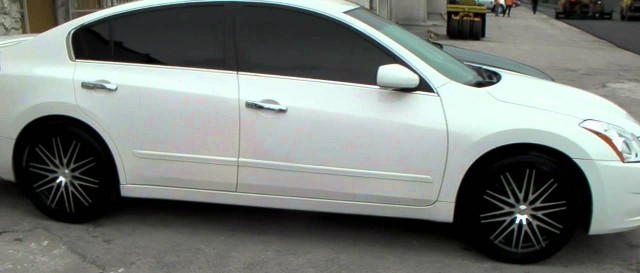 Helo
Although wheels produced by Helo are generally not as expensive as the other brands on this list, the Helo brand is nevertheless one of the most trusted brands out of a field of hundreds of manufacturers.
Helo has managed to combine affordability with durability to produce wheels that are fit for their purpose, whether it be for fitment to a compact runabout, a lowered or raised SUV or truck, or even a classic muscle car. Rims are available in classic polished chrome finishes, as well as black, painted versions.
As the other brands on this list, Helo offers a "search-by car" functionality in their online store, meaning that that you get what the style, performance, and durability you want, the first time, every time.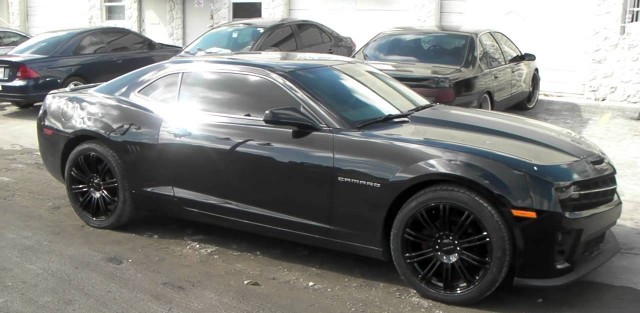 KMC Wheels
Although KMC Wheels produce wheels for street use, their primary focus is in producing wheels for the very tough and demanding off-road market. In fact, KMC wheels are born in off-road driving conditions, and the excellent XD Series of wheels are tested by professional XD racing teams during some of the toughest off-road events in the world, and most notably, the SCORE Baja 1000, and TORC series.
In addition to specialized off-road applications, KMC Wheels produce wheels specifically for the lifted truck and SUV markets in one-piece designs, with painted and polished chrome finishes. KMC's online store also features a "shop-by-vehicle" function, meaning you are able to find the exact rims for your particular application with only a few mouse clicks.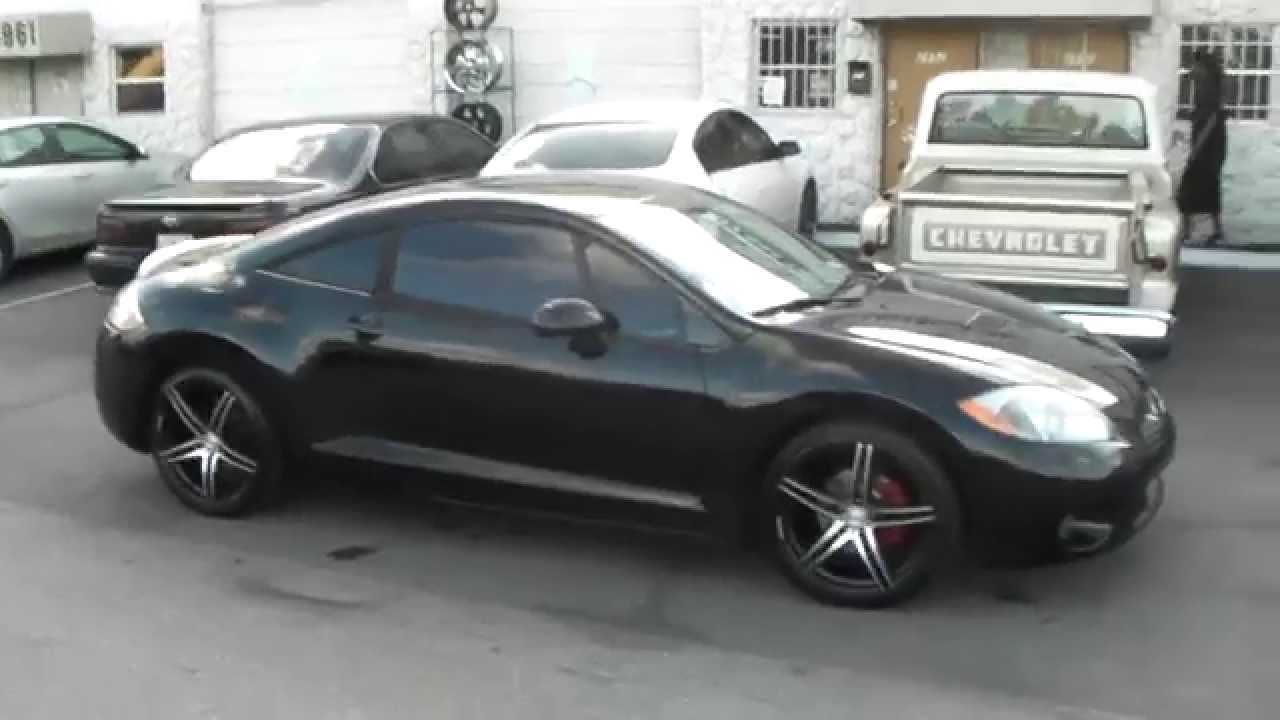 American Racing
American Racing is the one wheel manufacturer on this list that understands the philosophy of the American muscle car the best, and as such, they produce wheels that speak to the American Way like no other wheel manufacturer can.
American Racing has supplied the American market with wheels for fitment on cars, trucks, vans, muscle cars since 1956, but lately, even for compact cars and luxury SUV's. Moreover, since American Racing is based in the U.S., they understand America's love affair with the motor car completely, and this is reflected in the unique designs and finishes of their products.
American Racing offers an extensive list of designs, finishes, and applications, which is why it necessary to use the "shop-by-vehicle" feature in their online store. Browsing through the hundreds of offerings can be confusing, so shop smart, and you are sure to find your dream set of wheels with a minimum of fuss and hassle.
Finding the rim size of your car
There are few things as disappointing as finding the perfect set of rims to give your car that "unaffordable" look, and then discovering that the rims don't fit the bolt pattern of your car, or equally bad, that they won't fit over the brake calipers, despite claims by the sales clerk that "…these rims were made for your car."
There are several ways to avoid this happening, so let us look at the options:
Take your own measurements
You could take your own measurements, but this is often far more trouble than it is worth. To take measurements to ensure your new rims will fit inside the wheel well you need to make a sketch of the wheel well, and on in note the distances between tire and the body work when the wheels are pointing straight ahead, or turned full lock in both directions.
This should not present much of a problem if you are planning on getting rims of the same size, but bear in mind that to avoid issues, the offset of the new rims must be the same, or close to the offset of the existing rims.
Offset refers to the distance between the contact surface of the hub on the rim, and the rim's centreline. Large offset differences alter the track of the vehicle, but in some cases, it could also cause the rim not to fit over the brake calipers.
Use catalogs and manuals
All specialist tire dealers have catalogs that list all the relevant dimensions of rims that will fit your specific vehicle. Be aware though that not all rim designs and styles are available in all sizes; in some cases the design you have set your heart on may not be available in a size that will work on your vehicle.
Advice from tire dealers is also usually free, so make use of all the resources your local dealer has available to help you make the right choice.
Use the internet
The internet is by far the easiest way to get all the information you need. There are thousands of resources that offer free advice and guidance, but you don't have to spend hours looking for what you need. Simply visit tirerack.com, a resource that boasts the biggest knowledge base on tires and wheels in the world.
This resource offers a searchable database to only not allow you to shop for wheels for your specific vehicle from a large variety of rim manufacturers, but here you can also find information on why some rim designs won't work on your vehicle. With a few mouse clicks you can access all the information you need, and with a few more clicks, you can purchase your chosen product, and arrange to have it delivered to your front door, too.
Important dimensions to keep in mind
So now that you know where to look for the perfect set of wheels, you need to know what to look out for. There are several critical dimensions you must keep in mind to make sure your new wheels will fit your vehicle, so let us look at what you need to consider.
Bolt pattern and pitch circle diameter
The arrangement of the bolt holes in the rim is obviously important, but what is more important is the spacing of the holes. The distances between the holes is known as the PCD (Pitch Circle Diameter), and this can differ between models of any given vehicle manufacturer, even if the bolt hole pattern is the same across all models.
Refer to the diagram below on the various ways to measure the PCD on rims accurately.
Center bore
Also known as the "centre spigot hole", this is the hole in the centre of the rim that fits over a boss on the hub. The diameter of this hole is critically important to accurately locate the rim on the hub of a normal on-road vehicle. This is known as a "hub-centric" rim, since the hub is used to centre the rim, but most off-road vehicles use "lug-centric" rims, which term refers to the fact that the rim is centred on the hub with the tapered seats of the lug nuts.
In these applications the centre bore is not important, provided the hole fits over the boss on the hub.
Offset
In simple terms, "offset" refers to the way a wheel fits on a vehicle relative to the outside dimensions of the bodywork. This relationship is determined by the back of the hub surface of the rim and the rim's centreline, and this dimension can have serious negative effects on how a vehicle handles, since it affects both the way the suspension systems react to the road surface, and how well the vehicle responds to steering inputs.
An offset will either be positive or negative, with a positive offset being a smaller distance between the hub surface and the centreline. This means that the rim will be contained within the wheel well with  a "flatter" appearance than a wheel with a negative offset. Most modern vehicles have wheels with positive offsets, since it improves steering response.
A large negative offset will protrude past the body work, widening the track, and in some cases, this can confuse safety systems such as stability control that depends on signals derived from the suspension(s) to keep a vehicle stable.
Backspacing
Similar to offset, backspacing refers to the distance between the contact surface of the hub on the rim, and the outside edge of the rim. The smaller the backspacing, the more a wheel will protrude past the body work, and vice versa.
In some cases, it is possible to trade off offset against backspacing to fit rims that have a "deep dish" design to counteract the effects of large negative offsets.
Rim diameter and width
The most common wheel upgrade involves the diameter and width of the wheels, and although most vehicles can accommodate a range of sizes and widths, there is a limit to what can be achieved in this area. It may be possible to fit 20-inch rims where 16-, or 17 inches is the standard, but that does not mean that 20-inch rims is a wise choice.
Oversized wheels can cause all manner of problems, including but not limited to, mild vibrations to uncontrollable shaking, reduced braking performance, reduced steering response, inaccurate instrument readings, and even unpredictable shifting, since wheel diameters influence engine speeds, which in turn, is one of the factors that determines when an automatic transmission shifts gears.
Although the negative effects of oversized rims can be reduced by fitting low profile tires, the combination of large wheels and low profile tires is problematic in winter conditions, when invisible chunks of ice and hidden potholes can destroy a tire/rim combination.
Is it ok to buy used rims?
Considering the prices of new rims, it might be good idea to look for used rims, but the problem with this approach is that you often don't know what you will be getting for your money, especially if you buy online. Pictures in online advertisements may be worth a thousand words, but they often leave out the parts about the rims being cracked, bent, out of balance, or that they might not fit your vehicle, even if the advert states that "the General Motors five-lug bolt pattern will fit all Jeeps."
So how do you know that the stunning set of rims being advertised online will work on your particular vehicle, but more importantly, how do you know the rims are safe? The sad fact is that you often don't know, but if you are on a budget, here is how to buy used rims-
Buy from trusted retailers
Most major online tire and wheel retailers have a selection of used rims available, and there are several major advantages to buying from these retailers. One such advantage is the fact that their used stock inventory will have been thoroughly checked for damage, and  hidden defects. Unless you know what to look for, it is very easy to miss signs of cracking, or evidence of prior repairs that may affect the structural integrity of a wheel.
Moreover, online retailers offer a "search by vehicle" function, which means that you can be certain that the rims you buy will fit your vehicle, since all the relevant dimensions and applications will be listed for easy comparison with your existing wheels.
Online retailers also offer money-back guarantees, so if the worst happens and the wheels you bought do not fit or have some other problem you can return them, which you often can't do if you buy used wheels from the classifieds in your local news paper.
Inspect rims when buying privately
It may not always be possible to inspect rims personally, but you should do so if the opportunity presents itself. Wheels are safety critical items, and it remains your responsibility to ensure that the wheels on your vehicle do not present a safety hazard.
So when you are looking to purchase used wheels privately, be sure to make notes of the dimensions of your existing wheels, and take as long as it takes to properly compare the dimensions of the wheels. Just because the wheels you are interested in looks good on the seller's vehicle, does not necessarily mean that it will look good on yours.
In addition, and if the seller allows it, fit the wheels to your vehicle to ensure that they will work on your vehicle, and if possible, take the wheels to a local tire shop to check their balance and if they run true. Alloy rims can be bent without any outward sign of damage, and it as well to remember that not all alloy rims are always repairable.
It is possible to find great deals in the classifieds, but if you are not knowledgeable on rims and tyres, take along someone who is when you are going to inspect used wheels. Doing so can save you a lot of time, trouble, and of course, money.
Check for authenticity
Many car makers use a different designs and styles of rims on their high-end products than those on their base and intermediate models. One way to give your vehicle an instant upgrade is to fit the wheels from high-end models, but the sad fact is that markets world-wide is awash with counterfeit wheels.
At first glance, these wheels appear to be identical to the wheels of top-of-the-range models, but closer inspection will always reveal defects such as imperfect coatings, out-of-round bolt holes, and imbalances that are sometimes impossible to correct.
More importantly though, counterfeit wheels are almost certain not to conform to acceptable (and legally required) safety standards, which poses a grave safety risk. To ensure authenticity, car manufacturers, as well as reputable makers of alloy rims always stamp, or cast a rim's "vital statistics" on a rim, and while there are far too many identifying marks to list here, you can visit a reputable resource like rodgard.com for information on where on a rim to look for authenticity descriptors, and what these descriptors should look like.
Knock-off, and thus fake rims, almost never have these identifying marks, but if they do have them, the marks are often in the wrong places, the wrong way round, or even spelled incorrectly. Use extreme care when buying used rims, especially "replicas", since they could kill you.
So should you avoid used rims altogether? Absolutely not; far from it, but always treat used rims with a great deal of circumspection. As a matter of fact, some of the best, and most exclusive rims in the world are sometimes available in used condition, and while they are rare, they are usually available at greatly reduced prices.
If you ever come across used rims made by the manufacturers listed in the next section, you may want to consider buying them, so below is our selection of exclusive rims for applications that range from fitment to supercars and specialized off-road vehicles, to everyday drivers and runabouts. Provided of course, that you are willing to pay the price to make your runabout stand out from the crowd.
One more thing…
Almost all manufacturers of aftermarket wheels are quick to claim that their particular products can improve your vehicle's handling, braking, and steering responses. While this may be true in some cases, it is important to point out that the opposite can happen if you make the wrong choices.
So what can go wrong? You may well ask, and in this section we will look at some potential issues-
Unsprung weight
This refers to the total weight of the rim/tire combination, including the weight of the brakes. In short, everything that is not supported by the suspension systems counts as unsprung weight, and in many cases, such as where a vehicle's safety systems depend on this weight to work properly, an ill-considered choice could have disastrous consequences.
The weight of the wheel largely determines how the suspension reacts to the road surface, and should the wheel be too light, the suspension will react faster, which means that a system like stability control might activate other systems because it could "think" that an emergency, or dangerous situation is developing.
Wheels that are too heavy on the other hand, might cause the suspension to not react fast enough (or far enough), meaning that a dangerous situation could reach the point of no return before a safety system recognizes the signs of a dangerous situation, simply because certain pre-defined parameters have not been met or exceeded.
Any of these situations could produce unpredictable results, so it is critically important to stay as close to the original unsprung weight when you swap out wheels, so as not to compromise the functioning of the safety systems on your vehicle.
Steering response
How well a vehicle responds to steering inputs depends on a great many factors, not the least of which are wheel diameter, and the height of the tire. High profile tires provide a comfortable ride, but the downside is that they flex and deform under high cornering forces.
Much of this is compensated for by how suspension systems are designed and calibrated, which forms the compromise between ride comfort and handling. However, low profile tires have no flex, which can upset the compromise between comfort and handling to the extent that with sudden steering inputs, a vehicle can go into a condition of oversteer.
When this happens the vehicle turns into the corner too sharply, and an inexperienced driver could end up in a skid from which it may be impossible to recover. Thus, while low profile tires on your dream set of wheels could improve steering response, it could do so to a level that is unpredictable, and therefore unsafe.
The object of swapping out wheels on a car is to improve its looks, while not interfering with its handling characteristics. There is little point in having the best-looking car in town if its handling is compromised, so always use common sense when you consider buying new wheels. Ill-considered choices could kill you, so make the right choices because you may not get another opportunity to correct your mistake.