Geeky Car Accessories
You're tired of your car's plainness.
That's understandable. You want your car to be distinguishable from all the other cars on the road. Whether that means adding interior accessories or exterior modifications is completely up to you.
Thankfully, there are plenty of geek-approved products that will make you proud to drive your set of wheels.
In this article, I'll be going over the top 8 geeky car accessories.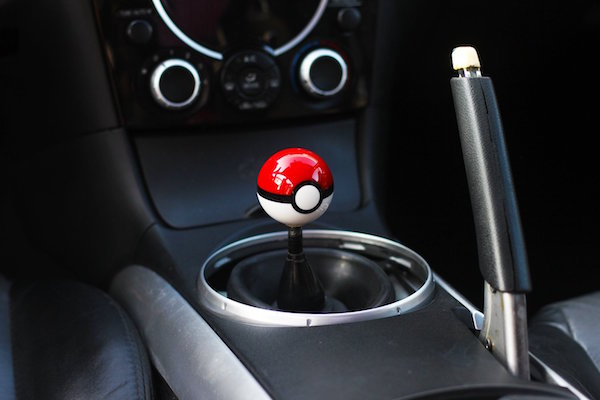 Pokeball Gear Shift Knob
The first car accessory we'll be mentioning is an essential for any Pokemon geek.
You have two choices:
Settle for a boring, old shifting. This won't impress anyone and most importantly won't impress yourself.
Switch out that knob for a personalized Pokemon shifting knob!
This beautifully designed knob will transform the most unexciting cars into something to be proud of.
The knob itself is made out of a high quality resin material. In simpler terms, it will last you many, many years before cracking or fading out.
For $28, you get a knob that was built with care. Don't settle for any knobs that cost $10 or less. Believe me, you'll be happy buying a quality shifter knob once rather than having to buy a new shifter knob every month due to poor quality.
Easy to install!
One of your main concerns may be that it is difficult to replace your current shifter knob with the Pokeball. It's actually really simple since all cars have knobs that are designed to pop off.
Just make sure to consult your car manual to make sure the knob-size is either M8 x P1.25M, M10 x P1.25, M10 x P1.50, or M12 x P1.25. The most popular car shifter knob sizes are supported.
Everything you need to replace your current shifter knob is included. You get both the Pokeball itself and a lock nut to secure the new shifter knob in place.
If you're a Pokemon fan, I can't recommend this car accessory enough!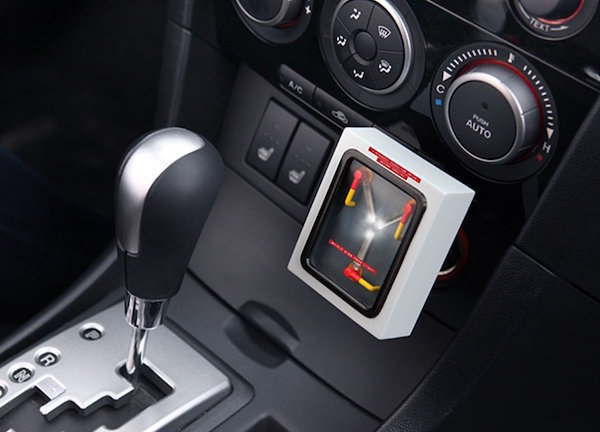 Flux Capacitor USB Charging Station
The next car accessory is recommended for any Back To The Future fan who wants to add some geek pride to their automobile.
If you don't have a Delorean time machine, don't fret! You can still get all of the enjoyment of owning a flux capacitor for a price under $40.
This is no ordinary flux capacitor. After you plug it into your car's cigarette lighter socket, you have two available USB charging ports.
The usb flux capacitor is compact enough to not get in the way of any of your cars features, while still being noticeable enough to draw attention.
Another great part of this car accessory is that it looks epic in the dark! Just like in the pictures, this flux capacitor lights up!
If all you care about is a movie-quality flux capacitor, and you can do without the USB ports, check out this flux capacitor. It costs a little less than $300, but wins the game when it comes to authenticity. The replica is 16 inches by 11 inches and is directly based on the flux capacitor in the film.
5-Port USB Power Switch
The next car accessory on this list isn't anything revolutionary or groundbreaking. However, any geek who has plenty of electronics in their car would find a USB switch extremely useful.
This accessory is simple and it works flawlessly with no surprises. The build quality is fairly good and the switch by no means looks tacky in your car.
All you have to do is plug the switch into your car's cigarette lighter port and you are good to go. There will be enough juice running through this device to charge all of your gadgets simultaneously.
A nice part about this switch, in particular, is that it safe protected circuitry. This will prevent any abnormal power surges to damage your devices. That's always a good thing!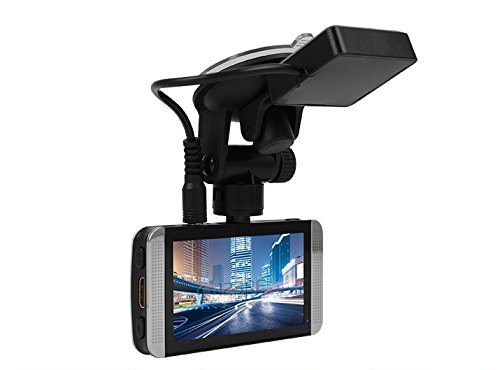 An HD Dashcam
A normal person would throw any dashcam into their car. There's nothing wrong with that, but we've all seen the Russian dashcam videos on youtube; they are grainy and hard to watch. Yes, it will be enough legal protection if you get into an unfair accident, but we can do better than that!
A geek would spend a tiny bit more to get a full HD dashcam. A geek would also want a trusted, reliable cam that will always be working when you need it the most.
The best dashcam I have come across is the KDLINKS X1. It costs roughly $170 and is pretty much the only dashcam you'll ever need to buy.
Nightvision? YES!
Driving during the night is more dangerous than driving during the day for multiple reasons. Your visibility is limited and you are typically drowsier than normal.
Wouldn't it make sense to have a dashcam that will record everything clearly in the most critical moments? Thankfully the X1 will still record full HD video during nighttime automatically thanks to its supported night vision.
GPS and many other great features
This cam covers you extremely well in a legal sense. Not only does it record crystal clear video, but it also monitors your GPS coordinates during the video it records.
You don't have to press a record button. Everything is on automatically and will save clips onto a memory card. Once the card runs out of space, it will record over the older footage.
To preserve your footage when you are in an accident or any sort of event, you can press the lock button and your recorded footage will be safe from deletion.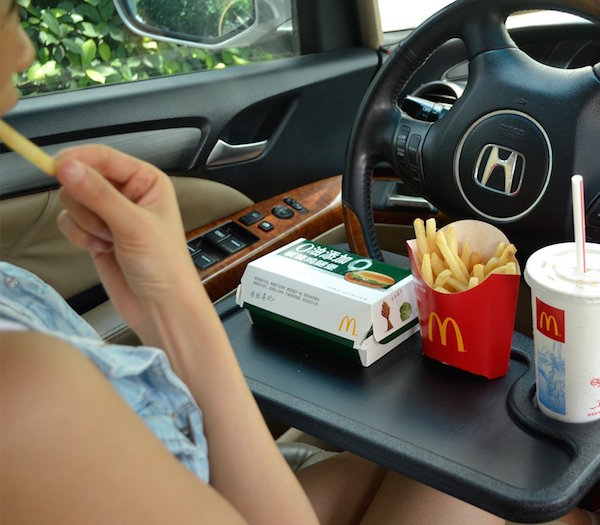 Steering Wheel Food Tray
Raise your hand if you wish there was a better way to eat in your car. All of you? I thought so.
This steering wheel food tray, while incredibly simple in concept is a game changer if you have meals in your car a lot.
Unlike a traditional tray, this one will grip onto your steering wheel firmly providing a restaurant-quality eating area. This invention is a lifesaver for road trips!
The tray isn't just a flat surface. It is indented in areas making it much harder to spill food and drinks on your interior. There is even an indented drink-holder on this tray.
Of course, the possibilities are endless with this tray. Feel free to use it as a laptop tray, a flat surface to sign documents, or even a place to play cards.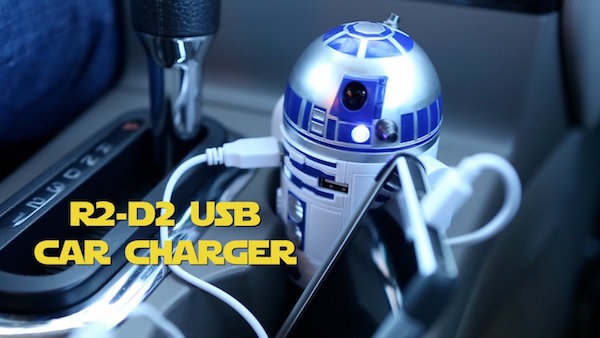 R2D2 USB Charging Station
If the usb charging stations I mentioned so far weren't your cup of tea, this next accessory is a surefire wine if you are a Star Wars fan.
This usb charging station will be your companion among many road trips. Once you plug it into one of your car's cigarette lighter ports, place R2D2 into an available cup holder and you're good to go!
The head swivels, the eye lights up, and the usb ports will provide power to any of your devices.
If you only need 2 usb ports, this charger is a great choice!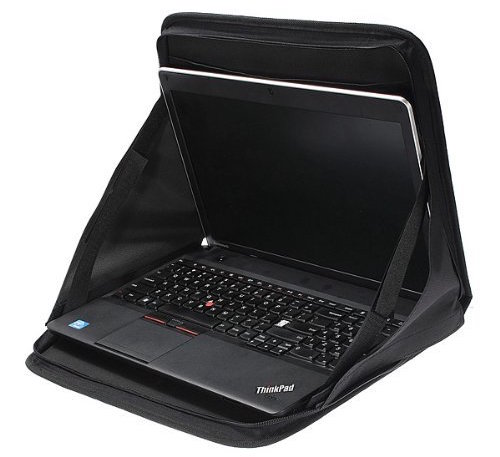 Back Seat Laptop Tray
Keep your back seat drivers distracted by having them play on their laptops instead of telling you how to drive!
This tray acts as both a storage compartment and a work area for any of your needs. It's a perfect area for doing many different tasks such as writing, eating, doing crossword puzzles, or of course using your laptop.
Even if you don't use this for the tray function, its a perfect storage space. It will hold a lot of goodies that would otherwise clutter your car. In essence the tray does a good job at helping declutter your car.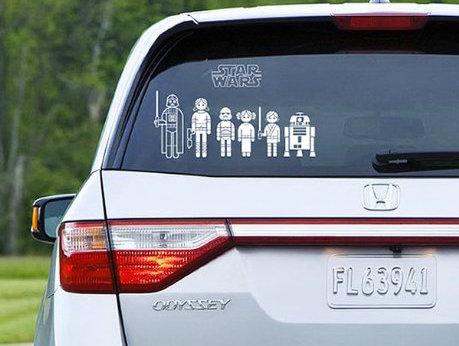 Star Wars Family Car Decals
This last car accessory is meant for all of the geek families out there who want to show their Star Wars fandom on the back window of your car.
You get 50 different decals. If the size of you're family is less than 50 individuals, you're in luck!
Final Notes
I hope you have enjoyed reading this article on the best geeky car accessories almost as much as I enjoyed writing it.
If you had an unlimited budget to pimp out your car in the theme of any movie or TV series, what would you choose?
Let me know in the comment section below!