Cycling has an all-round beneficial effect; it allows you to exercise while having fun and it keeps the environment green. Bicycles are great options to run errands, go on a country trail, or even commuting to work.
Of course, long-distance biking and touring on bikes are great adventures that are catching the minds of people today. Every activity usually calls for a different kind of bike; for instance, it would be quite imprudent to use a not-so-robust bike for long-distance biking.
Before choosing your bike make sure you have answers for the following questions:
Purpose of use – Decide what you need the bike for; exercising, commute to work, run errands or for exercise.
Place of use – what kinds of roads; smooth, potholed, gravelly
Your style of riding – sitting upright, leisurely or in a race-mode
Factors Determining Reliable Bikes
Handlebars – ensure that these are positioned correctly and allow for maximum comfort

Chain case – this adds immense value to your bike keeping the chain safe as well as preventing damage to your clothes and legs

Good bike lock – for the security of your bike

Steel mudguards – for added protection

Puncture-proof tyres

Good quality brakes delivering efficient performance

Wheels with thick spokes

A great paint finish for long-lasting shine

Convenient saddles
While you can purchase your bike in a store in your area, there are plenty of advantages in purchasing it online and here are some of them:
Higher discount for you – as all things sold online, the costs associated with the upkeep of a store are eliminated and this benefit is passed on to the customer.
Option to compare many more bikes – as the stock that a store keeps is limited, the internet allows you the freedom to see, compare and check the particulars of a lot more bikes
Easy to return – an important disadvantage earlier with online shopping was that it was very difficult to return/exchange the product. This challenge is now overcome with most online brands creating easy-return/exchange processes if the product has not met the promised expectations.
Our top 5 choices for the best men's bikes are: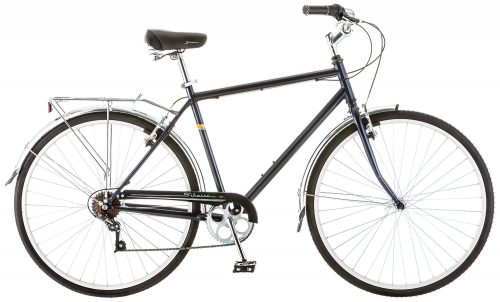 Schwinn Men's Wayfarer Hybrid Bike
With a lifetime warranty, the Schwinn Men's Wayfarer Hybrid Bike features the company's signature rear derailleur and 7-speed shifters.
This bike also comes with retro-designed steel urban-style frame with fenders and racks and a high-quality spring seat.
Rear and front brakes made with good-quality alloy enhance the riding comfort for the biker. A smart-looking bike that combines contemporariness with vintage style, the Schwinn Men's Wayfarer Hybrid bike is great value for money.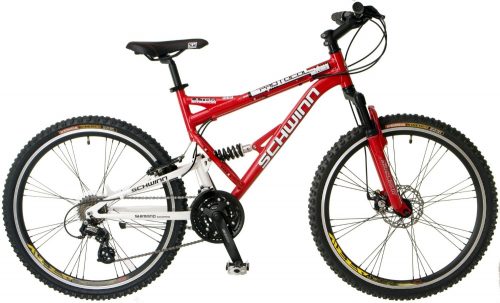 Schwinn Protocol 1.0 Men's Dual-Suspension Mountain Bike
This bike is a classy looking bike featuring the company's proprietary aluminum dual suspension frame with steel rear.
It is fitted with Shimano Altus 24-speed and Shimano EF-50 trigger shifters giving you unprecedented power and riding comfort in all terrains.
The Suntour Suspension fork and Pro Max Front Disc Brakes enhance riding safety and flexibility. The Schwinn 4-bolt A-head stem-integrated MTB handlebar offers amazing riding comfort even for long distances and in difficult terrains too.
The wheel rims are made with high-quality alloy and black-bladed spokes adding vitality in terms of profile and functionality.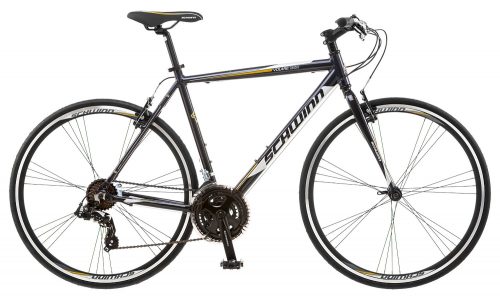 Schwinn Men's Volare Bike
This cool bike is made with Schwinn aluminum fitness frame and rigid fork enhancing robustness and strength.
Shimano rear derailleur combined with Shimano 21-speed EZ fire shifters give you the power of quick and convenient shifting.
The linear pull brakes are made with good quality alloy, the alloy wheels are fitted with high-profile rims and the crank is made of Schwinn alloy; all adding to enhanced durability, strength and a great riding experience.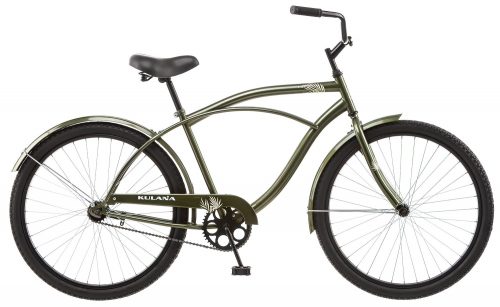 Kulana Men's Cruiser Bike
The Kulana Cruiser is fitted with classic time-tested steel frame and fork. The saddle is comfortably large and has springs for added comfort.
Full-wrap steel fenders, well-fitted cruiser handlebars and a cruiser rise stem are features that add a lot of functional value to this great-looking bike.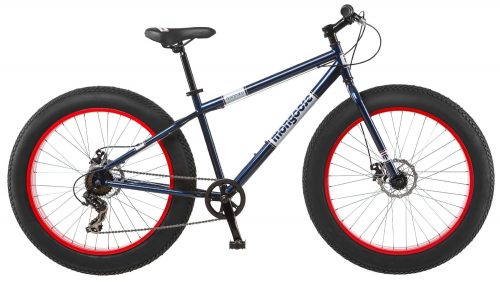 Mongoose Men's Dolomite Fat Boys Tire Cruiser Bike
The Mongoose Super-sized beach cruiser features large (26- by 4-inch) knobby tires that deliver unprecedented balance and riding comfort.
The Cruiser design frame gives you the flexibility to ride comfortably in any sort of terrain. The 4-inch wide alloy wheels fitted with disc brakes deliver amazing riding power and safety.
The bike features 7-speed gears with Shimano rear derailleur promising a really smooth and fun riding experiences in all kinds of terrains.
Final Notes
The humble bicycle has undergone a paradigm shift in perception, design and functionality. From being used as a poor man's transport option, the bike is today treated by many as a coveted and worthy possession. These bike lovers are willing to pay large sums of money to get a prized bike.
Bikes add fun, zest and the much-needed exercise in your life while helping you save the environment too. So even if commuting to work is not feasible on a bicycle for you, remember it can come of use for running errands or simply riding down the community roads as a form of exercise; maybe alone or in company with other bikers.
I hope my article helped you make a choice. Do write in and let me know.