Are you a motor-head looking to invest in new functional car accessories but don't know where to start?
We've got you all covered! Here, we have compiled the 10 best car accessories that are cool, stylish, safe and functional.
Read on to know which car accessories you should invest in this year to get the most out of your mean, lean, auto machine.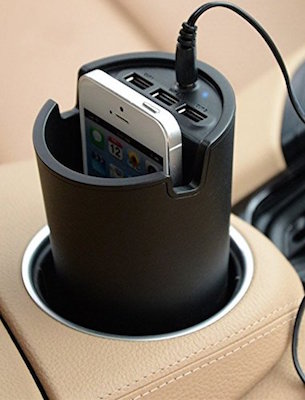 USB Phone Charger with Phone Holder
The latest cars come with USB ports nowadays for charging cell phones and other handheld devices, but older cars do not have this functionality. The all-new Sentey LS 2240 Smart High Capacity Cup Charger is just what you need if you drive an older car.
This handy USB cup charger enables you to plug in multiple devices for it comes with three USB ports. Two USB outlets are standard 5v 1-amp outlets while the other one is a smart outlet that can provide 5v 2.4 amps.
The smart outlet is ideal for charging tablets and other devices which require increased current and charge at faster rates. In order to use the cup charger, simply plug the device into the cigarette lighter of your car and you're good to go.
The USB cup charger by Sentey also comes with a 1-year warranty. Priced at only $19.99, this low cost adapter is a steal.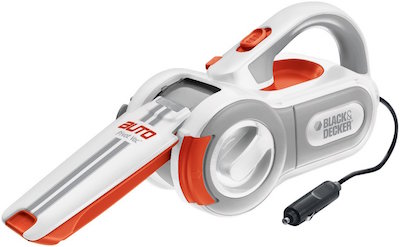 Black and Decker PVAV1200W 12-Volt Cyclonic Action
Food particles, trash and dirt can leave the interior of your car looking shoddy and untidy. Whether you are a neat freak or a car-lover, this compact car vacuum is highly affordable and a great performer too.
You can run this device by simply using the car's 12v power and comes with a set of handy add-ons including a brush tool, hose and a right-angle brush.
The hose is perfect for cleaning places that are hard to reach like for instance, under the car seats while the brush tool is great for cleaning mats and carpets.
The right-angle brush is especially useful for cleaning the door pockets and tiny spaces near the windshield where dust and paper bits usually get accumulated.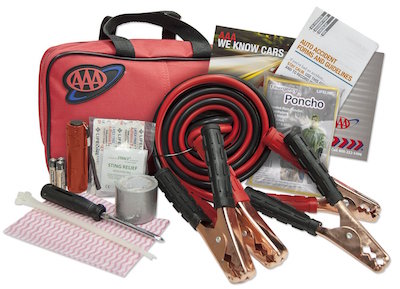 AAA 42-Piece Emergency Road Assistance Kit
For those who travel long distances, this 42 Piece Emergency Road Assistance Kit is an absolute must-have for better security on the road at all times. This kit is handy and won't take up a lot of space in the trunk.
The Emergency Road Assistance Kit has got all that you need to use during difficult situations including:
1 flashlight
2 AA batteries
1 8 –gauge booster cable
1 roll of duct tape
1 safety vest
 6 different fuses
4 cable ties
1 emergency poncho
 1 shop cloth
1 2in1 screwdriver
19 first aid pieces
1 AAA storage bag
1 zip lock bag
Overall, you're better safe than sorry. Anyone who spends a significant amount of time traveling in a car should have this kit.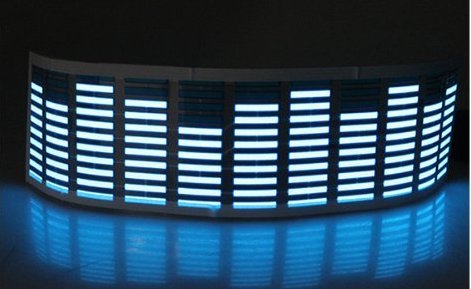 Signstek Sound Stickers
If you love listening to music when you drive, then give these Signstek sound activated stickers a try.
These ultra thin sound stickers come with a 3M glue tape at the back so you can install them anywhere, anytime in less than a minute.
The average life span of these sound activated stickers by Signstek is 5000 hours.
The reason why these low power sound stickers are definitely worth a try is because they come with built-in graphic equalizers and give off a soothing blue light at night.
All you have to do is to plug in the adapter into the sticker and connect it to the cigarette lighter of your car to activate the stickers. Priced at $11.19, the Signstek sound stickers make for a cool gift or a cool new add-on for your car.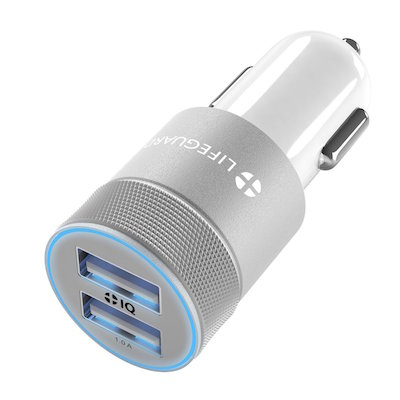 Dual USB Car Charger
Don't underestimate the Lifeguard Dual USB Car Charger when it comes to performance.
It may be tiny but it is fully equipped with IQ technology that enables you to charge almost any USB compatible device including digital cameras, tablets, cell phones, power banks, etc. on the go.
The lighted USB port is another great feature that helps you plug in your devices for charging even when it's dark. Plug in this tiny dual USB car in your car's cigarette lighter and just sit back and relax while it charges your cell phone and other multimedia devices at a lightning fast speed.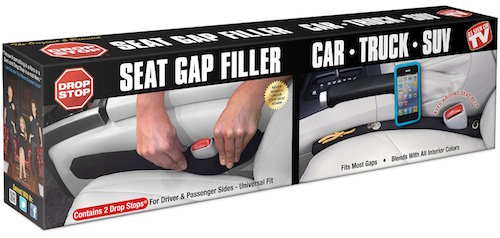 Drop Stop Seat-Gap Filler
How many times have you lost your cell phone and other tiny belongings in the gap between the car seat and the centre console, only to never find them again?
The all-new innovative Drop Stop Seat-Gap Filler is the ultimate solution to this problem.
The Drop Stop Seat-Gap filler can easily be installed to the seatbelt catch with the built-in slot.
The reason why this seat-gap filler is the best one out there is because it moves with the seat to provide full protection without the need to reposition it every time.
The superior quality neoprene casing lets the Drop Stop Seat-Gap Filler expand or contract to fit the size of the gap in your car effortlessly.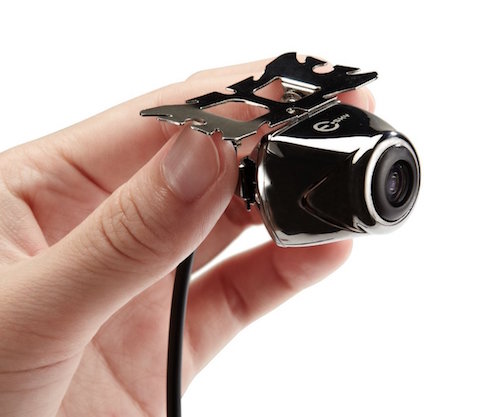 Esky Waterproof Backup Cam
The Esky Waterproof Backup Cam is probably one of the best rearview cameras out there that supply a crystal clear 170 degree view.
The picture quality is flawless during daytime as well as nighttime; thanks to the hi-definition color CCD.
The best part about this tiny rearview cam is that it has a stylish stainless steel, polished surface with a waterproof exterior to provide you with full rearview support even during harsh weather conditions.
If you're looking for a cheap rearview came under $20 that is easy to install, the Esky Waterproof Backup Cam won't disappoint you.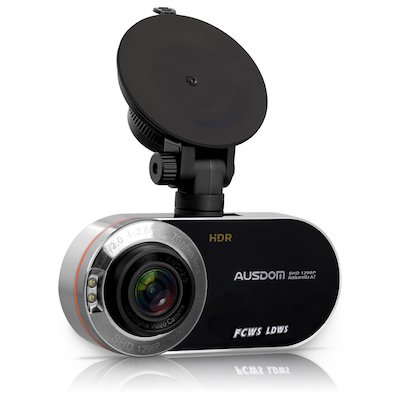 AUSDOM Dashcam
The AUSDOM Dash Cam is the ultimate 2.7" LCD display high definition video camera for a video recording experience like no other.
Equipped with a 4.0 megapixel CMOS sensor, the AUSDOM Car Dash Cam DVR lets you capture road scenes in diagonal and horizontal viewing angles.
The AUSCOM Car Dash Cam is not just an ordinary camera; it has a built-in parking monitor that automatically starts recording when it senses a collision or any shaking movement.
The loop-cycle recording feature will never let you miss a moment again for it is programmed to override old recordings with new ones once the memory card is full.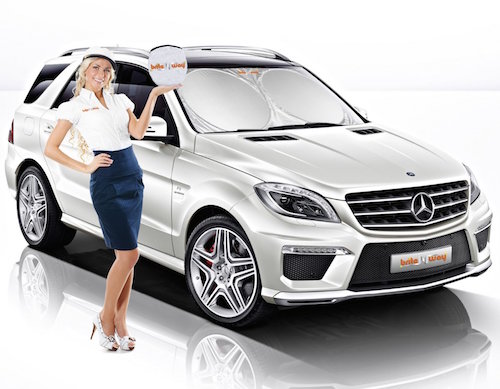 PopUp Windshield Sunshade
The PopUp Windshield Sunshade is a one-of-a-kind auto protector which has the ability to significantly reduce dashboard temperatures. The jumbo car sunshade provides ultimate glare protection for a safe drive every time.
Not only does the PopUp Windshield Sunshade protect you from the scorching sun but it also blocks the sun's glare from damaging the interiors of your car.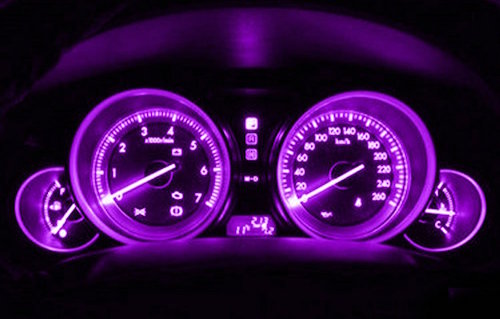 Lock Gauge Instrument Panel Lights
Revamp your car's dashboard with the twist lock gauge panel lights in pink and purple color.
The T-10 LED light bulbs give your dashboard a vivid pinkish glow during nighttime. You can use these lock gauge instrument panel lights in your car, truck, motorcycle or scooter.
Summary:
Whether you are a car enthusiast or simply looking for functional car accessories to purchase, these were my choices for the 10 best accessories you should try if you're thinking to revamp, decorate or protect your car.