Just like men, women also invest in functional yet sleek car accessories to get the most out of their vehicle from time to time.
Whether you're thinking of revamping the interior of your car or simply looking for new car accessories, here is a list of the hottest car accessories for women in the color, hot pink color.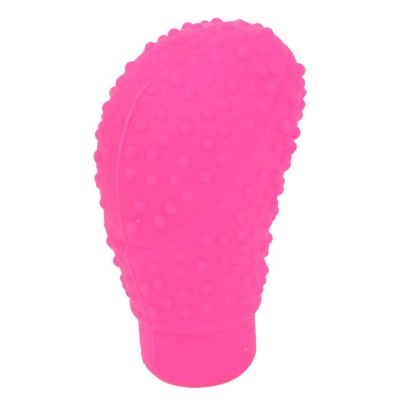 Hot Pink Soft Silicone Car Shift Knob Shifter Boot Handbrake Cover ($6.56)
Protect your car's gear shifter from scratches, dust and damage, while staying stylish, with this cute soft silicon gear shift knob cover in hot pink.
This peppy pink gear shift knob cover is just what you need to add a subtle feminine touch to the interior of your car without overpowering the original neutral theme.
The high grade soft silicon non slip surface provides a comfortable grip and makes the installation process easy as pie. The best part yet, you can fit this on a car of any make or model.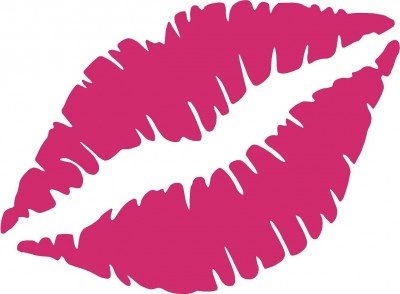 Kiss Marks Lips Car Decal/ Sticker – Hot Pink ($1.75)
Switch things up with this fun and flirty kiss marks lip sticker to dress your car's windows, body or bumper.
Made from super durable outdoor vinyl, this hot pink kiss marks lip decal sticker has the ability to withstand several car washes as well as harsh weather conditions including moisture and extreme heat.
Priced at only $ 1.75, the kiss marks lips car decal sticker is a steal for it will last up to 5-7 years once you put it on.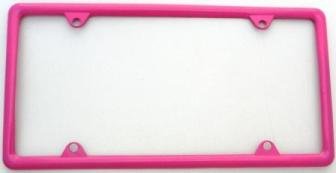 Hot Pink Slimline Metal License Plate Frame ($5.99)
Become a trendsetter on the road with this sleek hot pink slimline metal license plate frame. This hot pink metal license plate frame is made from solid metal with paint finish to provide durability with aesthetic appeal.
This one-of-kind license plate frame comes with 4 mounting holes for easy installation. With dimensions of 6 x 12", this license plate frame is ideal for use with all standard DMV standard license plates.
If you're looking for a license plate frame cover to match your personality, try out this unique Slimline metal license plate frame in hot pink color for just $5.99.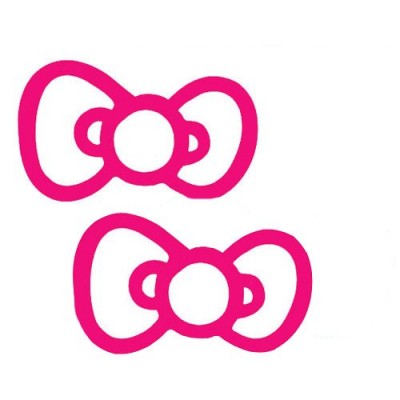 Bow Car Decal Sticker Hot Pink ($2.95)
This contour cut vinyl decal sticker featuring a hot pink bow will make your car stand out from the rest of the crowd effortlessly. Unlike other decal stickers out there, this one is made from high grade vinyl used in making window graphics so it is weather-proof and can last up to 5-7 years.
Especially designed for use on the car bumper, the self adhesive tape is easy to apply and won't mess with the paint job if you ever try to remove it. This cutesy decal sticker priced at just $2.95 is definitely worth a try.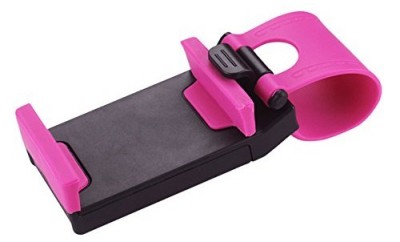 Reiko Car Steering Wheel Phone Mount ($5.32)
Answering calls while driving was never this easy; Reiko car steering wheel phone mount enables users to mount their phone onto the steering wheel for effortless hands-free communication on the go.
Equipped with an adjustable clip that has a maximum opening of 76mm, this phone mount is especially designed for 4.5" smart phones, PDAs and GPS devices. Plus, it is lined with silicone pads to provide a snug fit and prevent scratches on the surface of the phone.
Installing this car steering wheel phone mount onto the steering wheel will only take a couple of minutes for it comes with adjustable straps. With a price tag of $5.32, this steering wheel phone mount by Reiko is a must-have car accessory for all the busy power-users out there.
Just make sure that steering wheel cellphone holders are permitted in your location. The laws may vary from state-to-state.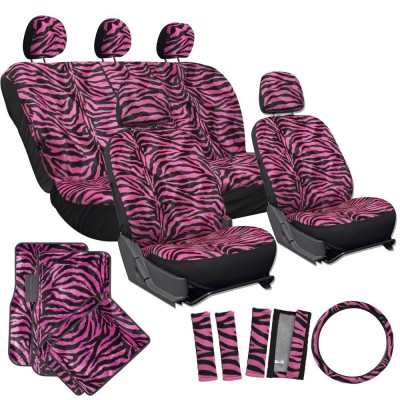 OxGord 21-Piece Complete Matching Animal Print ($29.95)
Revamp the interior of your car, truck or SUV with this 21-piece complete matching animal print gift set by OxGord.
Made from breathable mesh material, this gift set contains car seat covers, auto carpet floor mats, steering wheel cover and shoulder pads with adjustable buckles to enable the users to snap on seat cover in a matter of minutes.
All items in the set are easily detachable so you can mix and match pieces according to your likes and preferences. Bring home this complete 21-piece matching animal print gift set to give your car's interior a fresh new look like never before.

"Powered By Bitchdust" Vinyl Decal Sticker ($7.95)
Designed especially for use on car windows, this hot pink vinyl decal sticker will match your witty personality better than anything else.
Made from outdoor vinyl material, the sticker will stay put and won't fade for up to 6 years.
This die-cut decal sticker comes with clear adhesive tape for fuss-free application in minutes. Plus, this funny sticker will make a great gift for your near and dear ones for a very cheap price.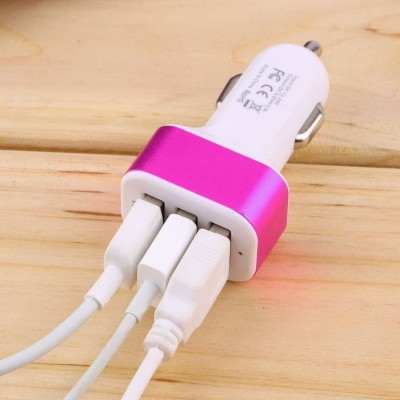 Hengye Car USB Charger ($12.89)
You never have to worry about running out of battery ever again with this smart car USB charger by Hengye. This 5.0v 5.1a electrical intelligent USB charger can be used to charge up to 3 USB-compatible devices including cameras, smart phones, PDAs, etc. in your older car without any hassle.
Simply plug in the charger in your car's cigarette jack and you're good to go.
The best part about this smart charger is that it is designed to protect your valuable electronic gadgets from short circuits with its patented circuit board.
If you're looking for a USB charger to power your devices on the go, get hold of the Hengye car USB charger for $12.89.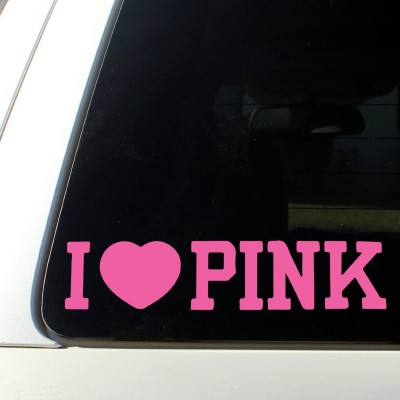 "I Love Pink" Cute Car Decal Sticker ($2.95)
Here's another cute car decal sticker that will give your car a distinct look. You can use this cute hot pink decal sticker on the bumper or windows of your car using the clear adhesive tape on the back.
Made from the finest quality vinyl material, this decal sticker is durable and long lasting. If you're looking for a car decal sticker that matches your personality, try this highly affordable 'I Love Pink' car decal sticker for just $2.95.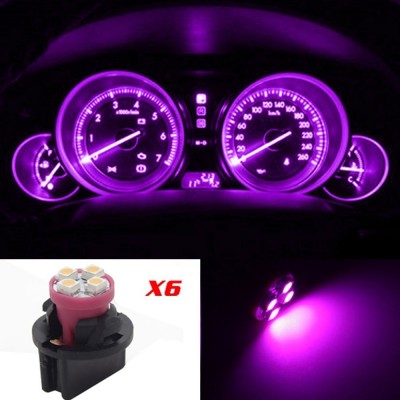 Partsam Lock Gauge Instrument Panel Lights ($8.69)
Bring home the all-new Partsam 10-pack twist lock gauge instrument panel lights to breathe life into your car's boring dashboard.
The hot pink LED lights have low power consumption and with a long lasting life of 50,000 hours.
You can use this instrument panel on all vehicles including motorcycles, cars, SUVs and scooters.
Final Notes:
If you're thinking of investing in some cool new car accessories to upgrade the look of your mean, lean, auto machine, these 10 hot pink car accessories under $30 are budget-friendly, trendy and functional.
Did you enjoy this article?
If so, feel free to share it on social media by clicking one of the buttons below.
Thanks for reading!